Cruise up & down the rivers and see what Pittsburgh has to offer.
Ride by Heinz Field and PNC Park on the North Side, visit the historic and picturesque Washington's Landing, ride around Point State Park on the rivers edge, or lock up the bikes for lunch, drinks and shopping on the Southside. The possibilities are endless.
Our self guided tour map will lead you to any and all of the great points of interest along the Three Rivers Heritage Trails. There is nothing like the great adventure of exploring Pittsburgh on a bike!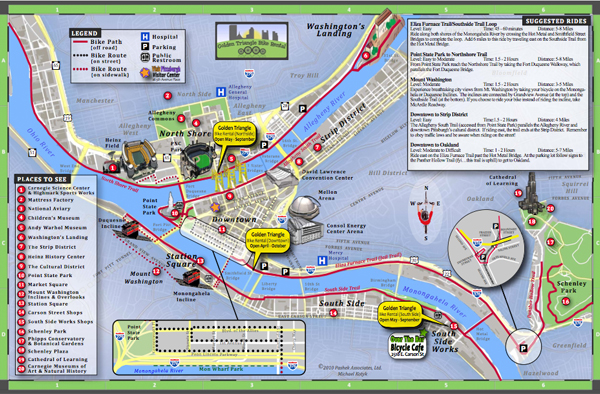 Want more info? Here are a few resources to get you started:
Click here for "Things to do on the Bike Trail" by VISITPITTSBURGH.com!
Click here for "Bike Pgh's City Bike Map" by VISITPITTSBURGH.com!